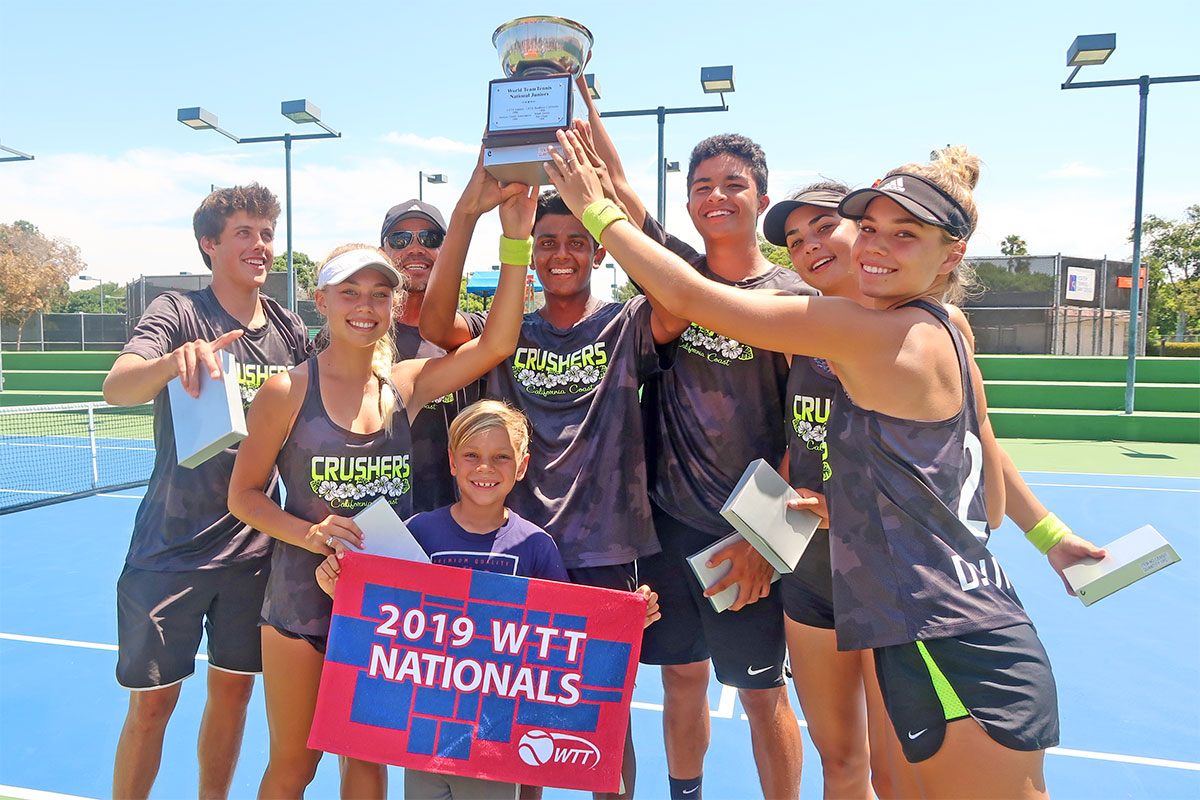 Many of the nation's most promising junior tennis players compete in the WTT Junior Nationals. This tournament is a premier national junior invitational event featuring 16 co-ed teams from throughout the U.S. The teams use the WTT format during their three days of non-elimination draw competition. In addition to the competition, players also participate in seminars and a clinic hosted by event host and WTT co-founder Billie Jean King. The 16 teams receive grants of $500 each.
Katherine Willette Leadership Scholarship
In 2009, World TeamTennis started a new scholarship program to recognize Katherine Willette, who has helped run the WTT Junior Nationals in San Diego for over fifteen years. The scholarship annually awards $500 to one male and one female attendee of WTT Junior Nationals. Winners are chosen based on essays they submit which demonstrate a variety of lessons learned, friendships made, and the impact of the coed team format on the individual player and his or her team. (View Guidelines | Application)
Two players from the 2019 World TeamTennis Junior Nationals, Geoffrey Young of Fargo, ND, and Alysha Damron of Heber, UT, were awarded the Kathy Willette Leadership Scholarship after writing about a life-changing experience from taking part in the tournament. Read Geoffrey's essay here and Alysha's essay here.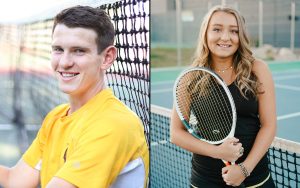 2021 EVENT: The 2021 WTT Junior Nationals will be held June 28-July 1 at the USTA National Campus in Orlando, FL.  Click here for 2021 event information.
For information about Junior Nationals and other WTT Community Tennis programs, call 866-PLAY WTT or contact Delaine Mast, National Director WTT Community Tennis, at [email protected].
TEAM SELECTION
Team members are selected based on their sectional and national rankings, but are NOT eligible if they attained a ranking of 1-150 on the USTA National Standings List as of June of each year. The targeted junior players are 14-18 years of age.
FORMAT
Tournament matches follow the WTT non-elimination draw format. The 16 co-ed teams are divided into 4 groups.
2019 JUNIOR NATIONALS RESULTS
Championship: California Coast Crushers def. USTA Texas 44-24
3rd Place: Midwest Wisconsin Cheeseheads def. USTA Intermountain
5th Place: 45-28 Youth Tennis San Diego-Barnes def. YTA
7th Place: McLaren Park/Nor Cal 48-24 USTA Eastern Empire def. Mad Crabs-Towson Rec 37-34
9th Place: Team Southern def. Northern Lights 38-32
11th Place: USTA Southwest def. OC Breakers 42-24
13th Place: USTA Middle States Freedoms def. USTA Hawaii 43-18
15th Place: Pacific Waves def. Stars and Stripes 40-19
The Maureen Connolly Brinker Team Spirit Award
The Maureen Connolly Brinker Team Spirit Award is presented to the one team in the WTT Junior Nationals that exemplifies Maureen Connolly's legendary love of the game, her competitive spirit, her commitment to fair play and her respect and high regard for others. The Maureen Connolly Brinker Tennis Foundation provides a $1,000 grant to be used for travel expenses for the team that wins the Maureen Connolly Brinker Team Spirit Award.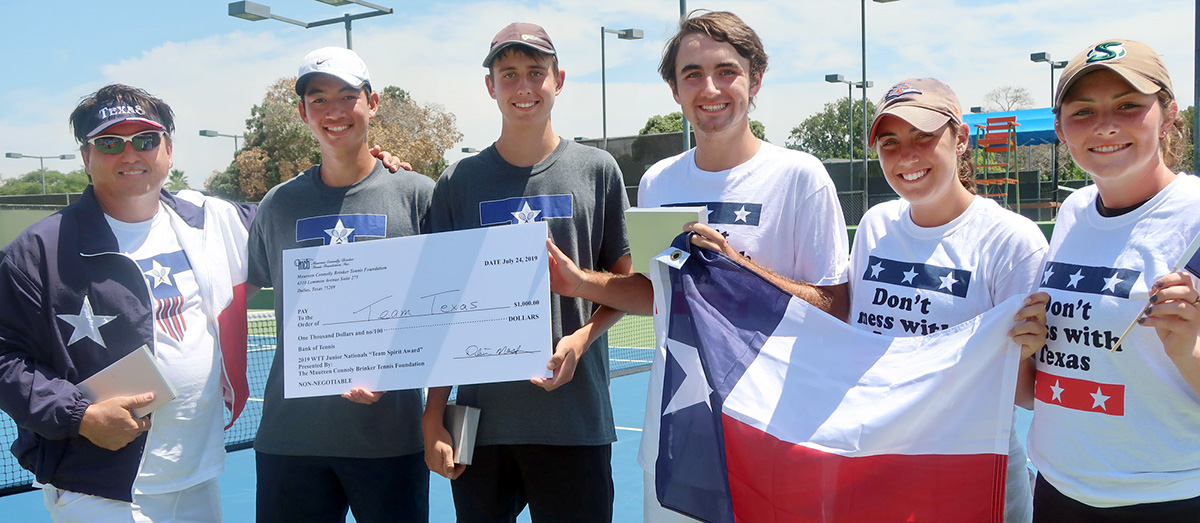 Team Texas (pictured above) won the Maureen Connolly Brinker Team Spirit Award in 2019 which is voted on by coaches, players and tournament officials for a team's outstanding sportsmanship and camaraderie.